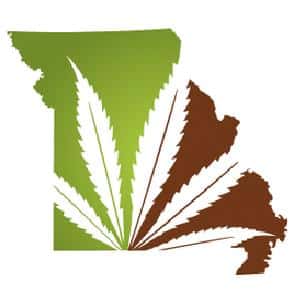 By Aaron Malin
On July 14, 2015, Show-Me Cannabis announced the latest in a series of lawsuits aimed at requiring Missouri's multi-jurisdictional drug task forces to obey state laws regarding open public records and open public meetings. The case targets the NITRO Task Force, headquartered in Grundy County and also operating in half a dozen or more counties in Northwestern Missouri, for its ongoing, unlawful refusal to properly allow Show-Me Cannabis access to open public records.
We've encountered a lot of law-breaking among Missouri's drug task forces, but NITRO's behavior in this case is in a category of its own. NITRO is unique in its claims to be neither a state nor a federal entity and in its refusal to comply with either state or federal laws that require transparency to the public. They have refused to provide a single document in response to multiple open records requests, and even denied their own existence in a recorded phone call when we were trying to submit a request.
Unfortunately, NITRO is not alone in its disregard for Missouri's Sunshine Law. Show-Me Cannabis has been forced to file lawsuits against four other drug task forces across the state, bringing the total number of drug squads currently facing lawsuits to 5 of 24. The need for so much litigation to obtain basic public records has raised concerns among leaders in the criminal justice system, some of whom are suggesting that the taxpayer money used to fund drug task forces would be better used to provide mental health services or additional funding for police body cameras.
In a recent letter to the Missouri Department of Public Safety, Michael Barrett, Director of the Missouri State Public Defender system expressed concern regarding the state's drug task forces. He specifically noted that the task forces do not demonstrate the use of "evidence-based practices" in their operations and that they are engaged in "repeated and ongoing noncompliance with the state open records law."
Barrett is hardly the first state official to raise concerns about allocating discretionary funding to Missouri's drug task forces. Last year, legislators repeatedly questioned DPS officials testifying in appropriations hearings on the lack of oversight involved with Missouri's regional drug task forces. Show-Me Cannabis is also encouraging State Auditor Nicole Galloway to conduct a thorough audit of Missouri's drug task forces.
If you'd like to support our efforts toward transparency, please consider making a contribution here. 
The full petition filed on 7-14-15 is available here
Source: Show-Me Cannabis – make a donation