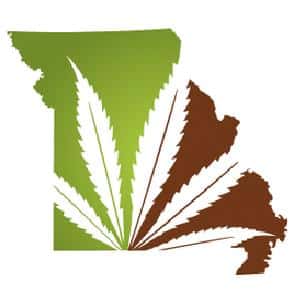 By John Payne
On Sunday, Missouri Governor Jay Nixon appeared on CNN with Governors Mike Pence of Indiana, Rick Perry of Texas, and Dan Malloy of Connecticut while they were all visiting Washington D.C. for a meeting of the National Governors Association. CNN political correspondent asked them all about marijuana legalization.
Governor Nixon responded by expressing cautious support for the idea of medical marijuana: "Medicinally I think that folks are beginning to see that there are things which the medical can get help on…and I think our legislature might consider that." But Nixon stopped short of calling for full legalization, saying "I think to move beyond that at this point is a bridge too far, but that bridge has not yet been built."
Governor Nixon is known for being very cagey in his public comments, so it's no surprise that he didn't endorse any specific course of action. However, it is interesting that the governor did not totally rule out legalization in the future.
The governor punted on the issue, but his statement show that what constitutes a punt has changed dramatically in the last few years. A few years ago, a politician looking for the safe political answer would say that marijuana is a dangerous drug and therefore should remain illegal for any purpose. Now, the safe answer is still to oppose legalization (at least for the moment), but acknowledge that our cannabis laws need to be reformed.
Obviously, it would be better if the governor endorsed legalizing, regulating, and taxing cannabis like alcohol — and I am extremely disappointed that he still has not commuted Jeff Mizanskey's life without parole sentence or even responded to the clemency request. Still, the comment is a major signal of how politically mainstream cannabis law reform has become.
However, I do not expect that Governor Nixon will use much if any political capital to push a medical marijuana bill in the legislature. We have to shoulder that task ourselves, so if you haven't already contacted your legislators about medical marijuana, I urge you to do so using our advocacy page now.
(I know some of you have experienced a glitch with the advocacy pages. If you have this problem, please let me know what the error message says, what time the error occurred, and what operating system and browser you were using, and I will relay that information to Blue State Digital's technical support team, who can hopefully resolve the problem.)
Without our persistent efforts, I doubt Governor Nixon would have expressed any support for reform. It's a long process, but we are steadily moving political opinion in our favor. However, this organization cannot exist without your support, so I hope you will consider making a contribution now. Or you can help sustain the struggle for reform by signing up with a monthly pledge today!
Source: National Cannabis Coalition – make a donation